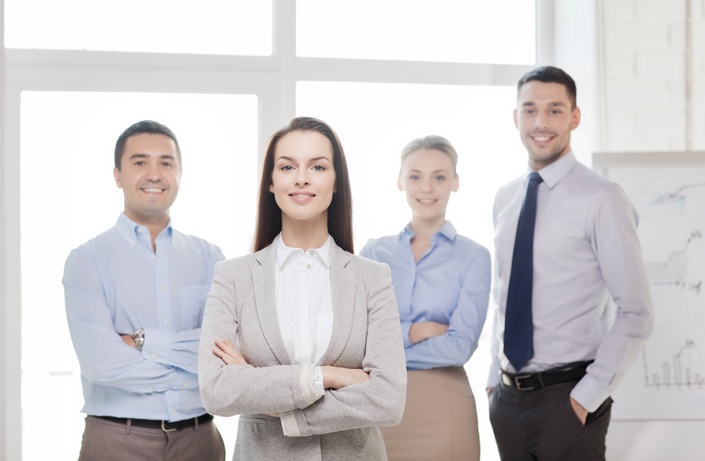 Career Jumpstart Masterclass
​Discover the path that truly makes you happy and finally wake up to a job you're excited about.
Enroll in Course
"I can't work like this anymore…"
"I want to find a new job, but I can't seem to get an interview…"
"This is nothing what I thought pharmacy would be like..."
"I can't do something outside of pharmacy because I feel like I wasted my education."
I hear these words time and again.
You can't seem to get any responses when you submit your CV for a job.
Your current pharmacy job isn't what you expected.
You're feeling completely burned out and apathetic with your current career path.
You want to forget about pharmacy entirely, but feel suffocated by the debt you've acquired.
You can't imagine waking up and doing your job for the rest of your life.
Many pharmacists got into pharmacy to help people, however, when they get their first job, it feels like they've just gone through a huge bait-and-switch.
They've found that what they are passionate about is NOTHING like the job they have.
And now, they feel like there's no way out.

Talk about a slap in the face.

If you can relate even a tiny bit to the situations above, I've got some good news for you:
You are not alone


The Career Jumpstart Masterclass can help
Leave That Unhappy Job Behind You
I remember when I worked in a pharmacy job I hated. I woke up to a soul-sucking work environment and when I went home, I barely had any energy to spend time with my family or do the things I used to love. And, boy, did I feel stuck.
But there came a day when I was at the point of desperation. I decided I wanted more energy for my family at the end of the day. I wanted to wake up excited about work instead of dreading it.
So, I decided to make some changes. Don't get me wrong; I didn't snap my fingers and find a magical fountain of passion and happiness. But guess what, after working and re-working and working some more, I found a career path that I LOVE to wake up to. And so can you.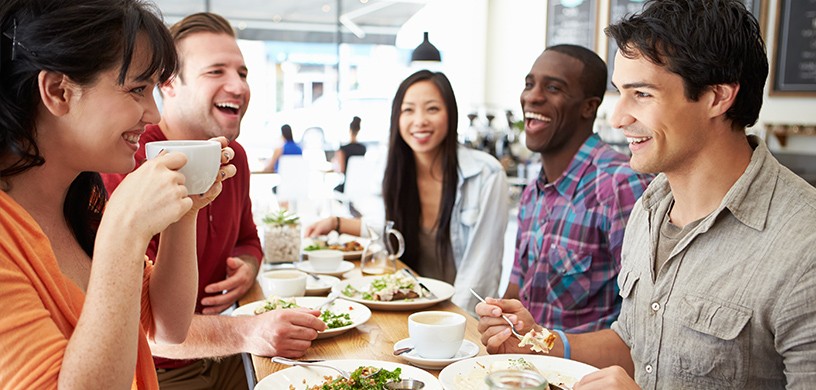 If you're ready to change, let's strategize and take action.
If you know deep down that you want a change, but you're not completely sure what that change looks like, you're not alone.
Before you can take the first step, you need to know which direction you're going in.
I'm going to take a wild guess and say you don't know what you want, you don't know how to network and any efforts to change your job situation (or for the recent grads, simply getting interviews), generally aren't going well.
If you're ready for a change, let me help you discover your passion and game-plan how you can get there.
Que the Career Jumpstart Masterclass

When you understand what's truly important to you, only then can you discover a career path towards a happy career. The Career Jumpstart Masterclass will help discover what's important to you.
This Masterclass consists of:
8 Modules

One Complimentary Coaching Session with your pharmacy career coach - focusing on any of the following: your career path, strengths, resume review, interview prep, or salary negotiation
You'll get immediate access to all the modules and receive updates on future modules.
AND you have access to me (Alex), your personal coach, to help you the entire way.
I've helped dozens of pharmacists find their passion and discover work that inspires them. I can help you identify numerous career options and equip you with the tools and information you need to make those options happen for you.
Identify your passion, build your network and get the interviews to jobs you actually want.
Ready for a change yet?
Heyo, I'm Alex and I've developed the Career Jumpstart Masterclass because I'm obsessed with helping pharmacists find fulfilling careers. I don't want any pharmacist to feel stuck, burned out or completely devoid of energy after work.
I know this class works because I've been there! This class was developed by me and dozens of other pharmacists who started EXACTLY where you are today. Best of all, you don't have to make all the mistakes I made (trust me, there were plenty) because I've worked them out for you.
What I want for you is to find an inspiring career and have the energy to do the things you love again. You'll be on the same path as other pharmacists I've helped.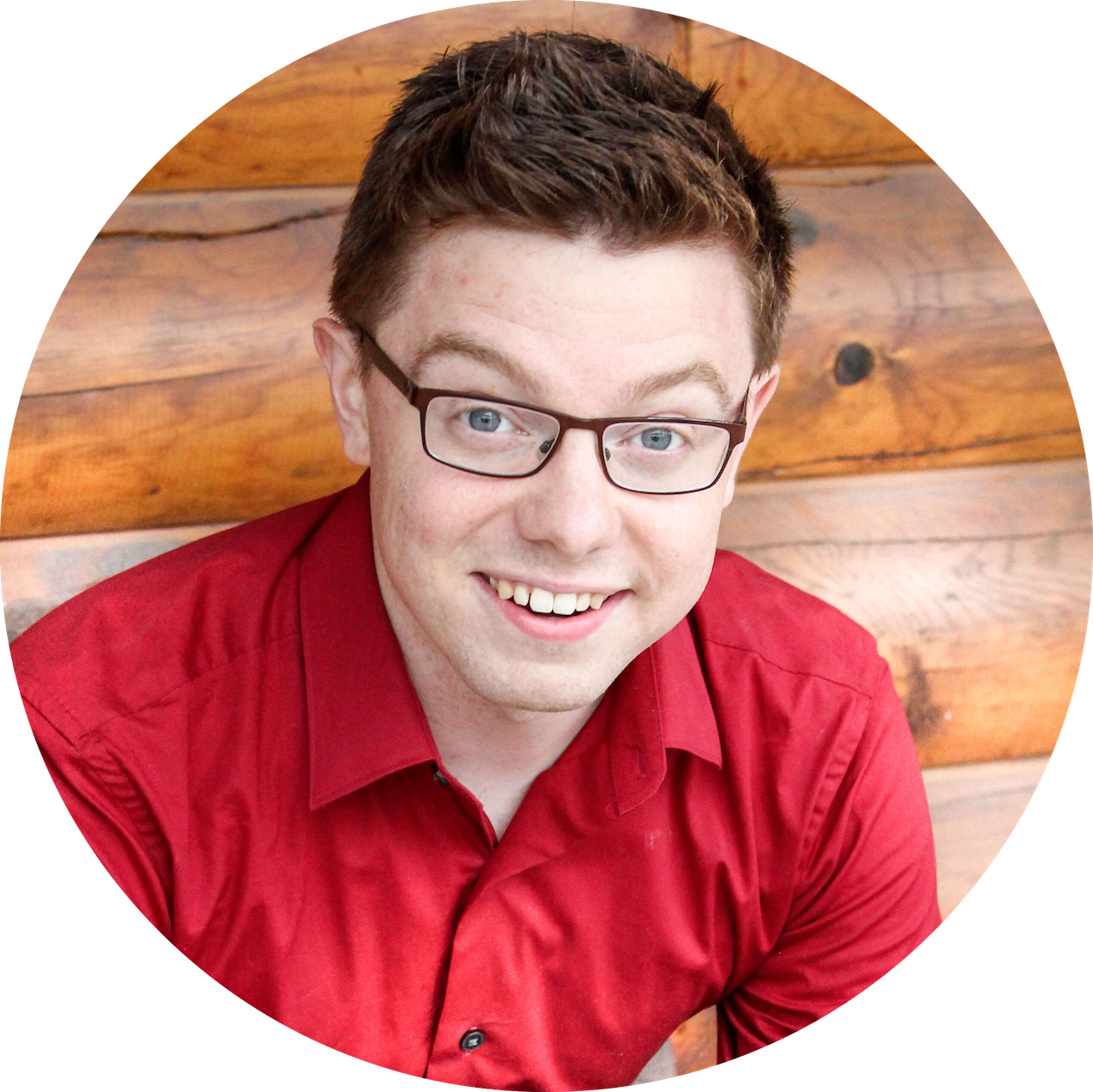 The Career Jumpstart Masterclass will consist of 8 modules (each contains multiple lessons).
Throughout the class we'll cover these topics in 8 modules:
Module 1: Successful Career Habits
Together you and I will discover what will make you successful on your new career path
What parts of your career are your weak points and how to shift accordingly

How to think differently about what your career should be (trust me, you could be thinking bigger!)

What you need to eliminate to step into a new career
Module 2: Discovering Your Strengths
Discover what makes you unique and how you'll stand out in the marketplace
Shift your focus away from your weakness to your strengths to become a pharmacist who could never be replaced

Challenge yourself to develop an impressive accomplish list by practicing what you are best at

How to develop a career that companies can't ignore
Module 3: Your Unique Career Profile
Take the driver's seat as you take back your career from corporate pharmacy and make a career you feel passionate about
How your career can become your reason for being

How to pair your unique strengths into the ideal career position

How to pair your passions, interests, and what you are great at with a career
Module 4: Networking the Right Way
Your network is your "net-worth," and I understand if you've been ignoring it. Let's change that because this is where your job opportunities will come from.
How to make powerful connections that keep giving back to you

What everyone does wrong at networking, and what you can do to stand above the rest

How to overcome any fear about connecting with people you've never met
Module 5: Insider Interview Strategies
This is our course's secret sauce. After learning this strategy, you will set yourself up as a prime candidate for future jobs.
How to connect with "Insiders" from the industry you want to transition into

The insider secrets that you'd never learn from researching online
Module 6: Making Social Media Work For You
Social media isn't likely the key to unlock a new job, but it can be the "straw that broke the camel's back." Social media rules more people out from new jobs. You'll learn not only how to manage your social media, but how to position in a way that gets you job opportunities.
How to make social media your friend, rather than your enemy (because most people aren't managing their reputations correctly)

How to managed your reputation so managers come to you with job opportunities
Module 7: Crafting Your Resume/CV
Make your first impression flawless.
All the common mistakes and what to do instead

What all managers are looking for and how to communicate your accomplishments (Yes! You have many!)

Get a personalized resume/CV review and learn
This is a message I got from Arlene.
Arlene accepted her first job within a few weeks of joining the class. She had been searching on her own for five months.
This class has worked and continues to work for those who join. If you apply the principles and strategies, you will see results.
At the end of this class:
You will feel empowered to build a network that leads to job offers. You'll get the confidence to reach out to people the right way and you won't feel like you're bothering them.

You'll get return emails from managers and recruiters and you'll develop the skills to get hiring managers to say "yes" even before the interview.

You'll develop a quit strategy from your current situation


You'll identify and choose from different career options
How do I know it's for me?
If you can say "YES" to any of the points below, then you are ready to make a change with the Career Jumpstart Mastery Class.
Your current job search hasn't been working for you up until now and you don't receive any response after submitting your CV or resume.

Your current job situation is far less than fulfilling and lacks passion.

Your core values don't align with the company core values.

You want to improve your career outlook but are sick of navigating the endless career advice out there.

You're ready to dedicate the time into changing your situation and you're excited to invest in your career, because let's face it, your happiness is worth it.

Do you want to replay 2019? Or do you want to wake up and love what you do every day?
Course Curriculum
Module 1 - Meet the Successful Pharmacist
Available in days
days after you enroll
Module 2 - Discovering Your Value Levers
Available in days
days after you enroll
Module 3 - The Happy PharmD Career Path
Available in days
days after you enroll
Here's what some of my clients say…
"Alex helped me to see the power of that approach and helped me to maximize what worked. I felt like Alex was opening doors to a world I knew nothing about."
Tim Ulbrich, PharmD
"I have never been shy about asking for help and Alex is at the top of my list of people whose advice I seek. Alex is great at assessing the situation, asking great questions, and creating a plan with me on how to succeed…Working with a coach like Alex is valuable because he has built multiple businesses and offers great insight."
Blair Thielemier, PharmD
"Alex was most instrumental is setting me on my present course. I highly recommend Alex to anyone looking to make a change but are unsure about how to take the leap."
Seth Depasquale, RPh
"Alex is an amazing coach whom I have had the pleasure to work with on several occasions. He asked the right questions, listened, then asked more questions to get to the surprising realizations about what really matters most to me."
Deanna Gillingham, RN/CCM
"Alex was instrumental in helping me process through some obstacles and roadblocks that were impeding me along my journey. Having Alex to Mastermind with proved to be an INVALUABLE experience!"
Brian Cain, Operations Director at The Oak House
Check out these bonuses - Valued at over $500!

We want to ensure you have EVERYTHING you need to make a career transition, which is more than just info about careers. We've partnered with some incredible experts to ensure your success.
3 Salary Negotiation Salary Expert Webinars (Value $197)
We grabbed three salary negotation experts and interviewed for all their trade secrets.
Olivia Jarvas is the founder of SalaryCoaching.com which has provided coaching to well over 1,000 professionals. In this exclusive interview, Olivia shares...
How companies determine a position's salary

How to find a salary range your ideal position

How to best position yourself for the negotiation

Challenges women face when negotiating for salary and benefits and how to overcome them
Kwame Christian, lawyer and founder of The American Negotiation Institute, shares...
How to approach your supervisor with confidence

How to negotiate your first job offer
How to approach your supervisor with confidence

How to negotiate your first job offer
Jim Hopkinson, founder of SalaryTutor.com and best-selling Author, shares...
How to practice your negotiation skills

Negotiation techniques to use before, during, and after the offer

What hiring managers and HR reps expect during this secret discussion
Could you put a price on the knowledge that could increase your salary by (even) a few thousand dollars? This is a free bonus for signing up, and this bonus alone should pay itself over by increasing your salary.
Pharmacist Salary and Benefit Negotiation Guide (Value $37)
Want to get the best benefits and salary? Don't waste your one shot to negotiate your salary and benefits without preparing. Preparing yourself with the right knowledge could be (literally) the difference between $10,000 and $0 OR a extra paid time off days.
We'll let Shilpa Durbal, PharmD describe how this guide may help you:
"This Guide took away my fears on how to negotiate my next salary. Thank you so much for sharing this wealth of knowledge! I feel as though I am more equipped going into a salary negotiation situation."
Cover Letter Mastery (Value $50)
Writing a cover letter can be a daunting task. After painstakingly editing your CV and collecting the right recommendations, it can be tempting to let your cover letter go by the wayside. However, this is a mistake.
You'd like to this a hiring manager or Residency Program Director will look at your cover letter, CV and glowing recommendations and immediately call you up because you're the PERFECT candidate, right? You'd like to think that's how it works, but it's not. Most hiring managers and RPD's have only seconds to review sometimes hundreds of applications.
That's why in the Cover Letter Mastery course, you'll learn the top mistakes you're making on your cover letter and how to write a cover letter that gets interviews.
Here's what one of my students had to say about the course:
"I would highly, HIGHLY recommend this course to everyone and anyone! I think the lessons from this course is definitely applicable to all stages of your career…"
This class is included for free with our Premium Access Pass. Whether you're just beginning your journey in pharmacy, or you're looking for a change you can't miss this opportunity to snag this class with your Premium Access Pass.
Career Transition - 4 Things You NEED to Know Before You Make the Jump! (Value $97)
Do you know what finances at risk if you make a career transition? Tim Ulbrich PharmD and Tim Church PharmD, co-authors of The Seven Figure Pharmacist, share 4 major financial issues you need to have in order before you transition. Tim and Tim share their perspective how to easily transition and not let your finances get in your way.
Career Jumpstart Masterclass - Self Study
Access to the entire Jumpstart System
100% no-risk guarantee
Bonus: Live Webinars with Guest Experts
Bonus: Access to The Pharmacist's Salary and Benefits Negotiation Guide
Bonus: Access to our 3 Negotiation Expert Seminar Series (Value $197)
$197/Month x6
One Payment of $997
Career Jumpstart Masterclass Premium
Access to the entire Jumpstart System
100% no-risk guarantee
Bonus: Live Webinars with Guest Experts
Bonus: Access to The Pharmacist's Salary and Benefits Negotiation Guide
Bonus: Access to our 3 Negotiation Expert Seminar Series (Value $197)
"Discover Your Best Career" coaching session with your personal Jumpstart Career Coach
Additional Future Career Coaching Session - Gain clarity on the exact direction your career should go
Personal Resume/CV and LinkedIn profile review (personal feedback for you)
Mock interview video-recorded coaching session
Job offer negotiation coaching (when you get your first offer)
$397/month x6 months
$1997 one time
The Masterclass Plus includes $670 in additional resources and time with Alex.
Frequently Asked Questions
Will this work for me?
This Masterclass has worked for recent graduates, to those with years of experience, to those who want to get back into pharmacy after being out for years. Our oldest student proudly proclaimed 35 years of experience. This Masterclass will work for you. It also works for pharmacists who want to get out of pharmacy. Yes, the same principles taught in this class have helped pharmacists start new businesses in outside of pharmacy.
How will I afford this?
Unlike career coaches who typically $200+ per session (on the low end), this class is completely affordable. If you go with a career coach, you'll need numerous sessions which adds up quickly. The Career Jumpstart Masterclass is a 6-month program at $197 per month. $197 per month equates to about $6.50 per day. At the typical pharmacists' wage, that's about 10 minutes of work, or the price of a cheap McDonald's meal. If you think you can afford to work 10 minutes every day to invest in your personal satisfaction and happiness, you can afford this course.
Has this worked for others?
I have many success stories from my clients. This class has worked and continues to work for those who join. The skills learned in this class will change the course of the rest of your career when you apply them well.
How much time do I need to invest?
You will need to invest 1 hour every week. The 8 main modules should be delivered one hour every week. You won't want to consume all the content at once because there's multiple action steps for each module.
When does class begin?
Class begins immediately! You get access to everything, although we recommend doing one module per week.
What happens if I don't like your teaching style… or your voice… or your red hair?
I return your money. You can request a refund by speaking with me to help me understand what went wrong. I've helped dozens of pharmacists make a transition, so I'm confident what I teach works for anyone.
What if I take a vacation or miss a lesson or something changes during the course?
Breaks happen to everyone.
I'm 55, will this work for me?
Our oldest student was 62. Yes, our course will help you. You need to be open to new ideas because what has worked in the past is not going to work in the future.
I'm a new graduate, will this work for me?
Absolutely!
What if I didn't find value in the course?
If for any reason you're not satisfied with this class after completing all the modules, I'll refund every penny you paid within 30 days. No questions asked, no hard feelings.

Sound fair enough?
I'll go further. If by 6 months, you haven't made any progress at all, then I will meet with you personally to help you make progress happen. There's likely a mental block on moving forward that I'm accustomed to breaking with people. Let's move forward together.